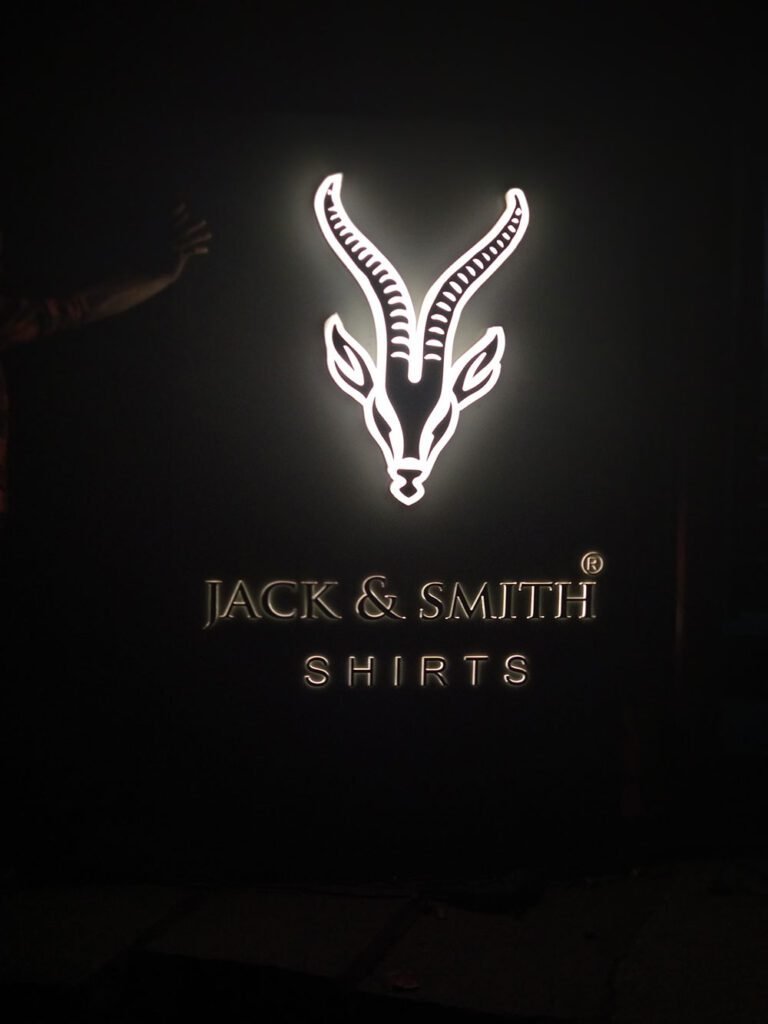 Our mission is to be the premier signage provider, offering cutting-edge solutions that enhance brand visibility, attract customers, and elevate the overall aesthetic appeal of any space. We are dedicated to delivering exceptional craftsmanship, unparalleled customer service, and the latest industry trends to ensure our clients' success.
Distributed work: – We have multiple departments within our organization that cater to different tasks ranging from customer interaction, design and then to manufacture and implementation. Respective time leaders handle every department and they ensure that the jobs at hand are taken care in time. This is a value addition to our customers; they can call our team leaders directly and ask them for the status/update of their work without any hesitation.
With our expertise in manufacturing all kinds of indoor as well as outdoor advertisements, we make sure; our client satisfaction level is always 100%. We have in-house design and printing/ cutting facilities that help us to do jobs swiftly.
Over 16 years of experience made us one of the leaders in the field of signage and in-house branding. Throughout this tenure, we have worked with a wide variety of clients ranging from Ad Agencies and Promoters to Shopping Malls, Banks etc. Hence, we understand your demands better as we are aware of multiple vertical segments.
We are committed to our work and we make sure that our customer is 100% satisfied with the Quality as well as Timeframe. As a young group with innovative ideas and advanced technology, we can deliver any job in time with high quality.
With multiple professionally skilled teams scattered across all prime locations in Kerala and Karnataka, we can support any client locally within very less turn-around-time. We have 24/7 support across Kerala, thus we can meet any challenging time constraints you may have.